What is the best place for you?
Baltimore
, Baltimore city
Baltimore is a city in Baltimore city, Maryland. As of the 2014 census, the city population was 622,793. According to the United States Census Bureau, the city has a total area of 80.8 square miles. An elevation is 100 feet (30.48 m) above sea level. The population density was 7,707 people per square mile. The median age was 34.7 years (Maryland state median age was 38.3 years)…
know more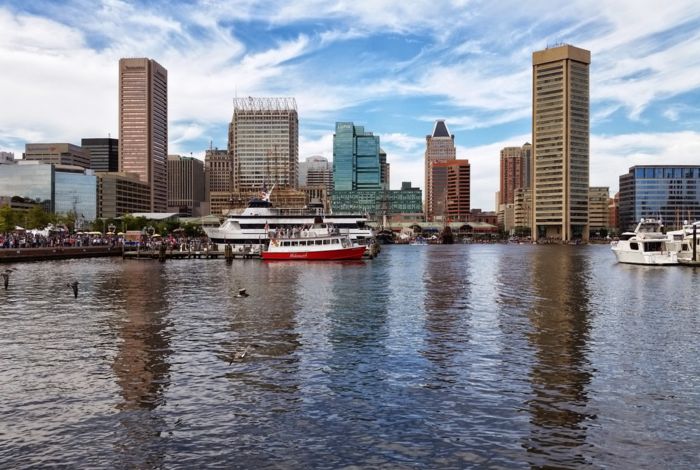 What's trending now in the market
How Is Remote Work Changing Homebuyer Needs?

by

KCM Crew

on 2020-08-06 at 6:00 AM

With more companies figuring out how to efficiently and effectively enable their employees to work remotely (and for longer than most of us initially expected), homeowners throughout the country are re-evaluating their needs. Do I still need to live close to my company's office building? Do I need a larger home with more office space?

Why Homeowners Have Great Selling Power Today

by

KCM Crew

on 2020-08-05 at 6:00 AM

We're sitting in an optimal moment in time for homeowners who are ready to sell their houses and make a move this year. Today's homeowners are, on average, staying in their homes longer than they used to, and this is one factor driving increased homeowner equity. When equity grows, selling a house becomes increasingly desirable.

Today's Buyers Are Serious about Purchasing a...

by

KCM Crew

on 2020-08-04 at 6:00 AM

Today's homebuyers are not just talking about their plans, they're actively engaged in the buying process – and they're serious about it. A recent report by the National Association of Home Builders (NAHB) indicates: "…. Of American adults considering a future home purchase in the second quarter of 2020, about half (49%) are not simply
Rocket Companies CEO on the mortgage market and...

on 2020-08-06 at 4:58 PM

Quicken Loans parent Rocket Companies priced its IPO at $18 per share, and raised $1.8 billion. Rocket Companies CEO Jay Farner joins "Squawk Alley" to discuss the mortgage market and his company's IPO.

Mortgage rates hit another record low, but homes...

on 2020-08-06 at 4:45 PM

Mortgage rates fell to yet another record low this week, the eighth record set this year, but home affordability is still weakening. The housing shortage, high demand from buyers and rising home prices are negating the benefits of lower rates.

Dan Gilbert says acquisitions may be ahead for...

on 2020-08-06 at 4:32 PM

"We want to use our stock as currency and potentially acquire more fintech organizations and put them in the mold," said Rocket Companies founder and chairman Dan Gilbert.
Homeowners Feel Ready to Sell

on 2018-10-08 at 12:02 PM

77 percent of Americans think that now is a good time to sell a home, a new record high.

Trick or Treat Safety Rules for Homeowners

on 2018-10-08 at 11:56 AM

Using bright outdoor lights, LED lights instead of candles, and friction tape on steps to prevent slips will help make Halloween safer for everyone.

Consumers Care About the Environment

on 2018-10-08 at 11:49 AM

American property owners and communities are more concerned about the environment than ever before, and consumer inclinations for walkable communities and energy-efficient homes are on the rise.
I know everything about Real Estate. Contact Me!